Earlier this year we wrote a feature on the "Multaqa" project – an initiative in Berlin that trained refugees as tour guides in a few of the city's many museums.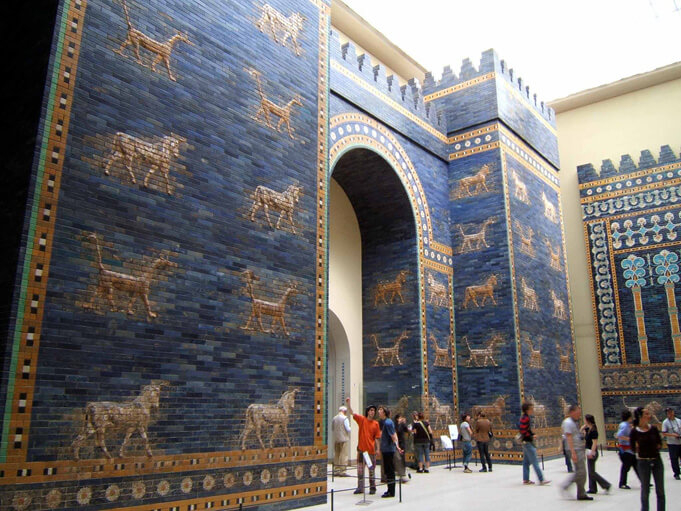 Tours were catered towards other refugees in order to encourage integration and also illustrate the similarities between Syrian refugees and Germans – especially the possibility to rebuild following war.
Today, a new exhibit in Berlin brings together Syrian artists in exile
Founded by Germany's Goethe Institut, the cultural exchange is known as "Damascus in Exile". The project takes place in a temporary space in the heart of the capital city, just a stones throw from Alexanderplatz.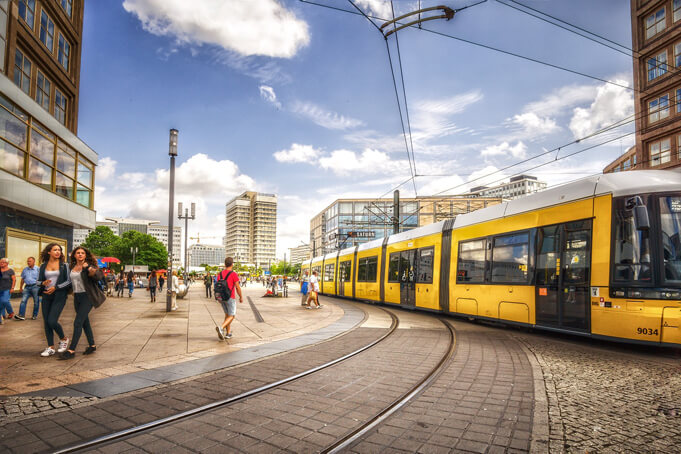 Walking around the neighborhood today – with the funky bars, fancy boutiques and elegant homes – it's hard to imagine the dark and dismal street that were once the norm in communist East Germany.
Bringing together German and Syrian artists
While the "Multaqa" project – which was highly praised, especially by the media – focuses on showing refugees art, "Damascus in Exile" is built on creating it. The project brings together Syrian and German artists who have the chance to meet and get to know each other for two weeks.
The organizer of the project, 33-year old former director and producer at the Syrian National Theater in Damascus Rania Mleihi, already had a connection with the Goethe Institute. "The Goethe Institute was my introduction to German culture," says Mleihi. In Damascus, she took German language courses, met with German artists, watched German movies and even read German books. And today she feels right at home" "History, literature, art and even how you dress – for me, it's all German culture."
Create a dialogue between German and Syrian artists
The focus of the project is to create a dialogue between German and Syrian artists. Once inside, visitors will find a small room holding shelves of Arabic picture books, a small stage, speakers and a microphone. The program consists of debates, readings and films.
"Damascus in Exile" is also an indication that despite their country being in ruins, Syria's art scene still lives on. Two films by Diana El Jeiroudi are featured in the program of the Berlin project. One of those is a Syrian-German co-production entitled "Return to Homs". The documentary is about a "Syrian who challenges everything and everyone". It premiered at the Sundance Film Festival and won the Grand Jury Prize.
"Being a refugee is not a stigma"
Another "model" Berliner is Zoya Massud, a young Syrian architect who participated in the "Multaqa" project. "To be a refugee – that's not a stigma". She says that refugees come from a wide variety of backgrounds and experiences – "they're not simply people who fled to other countries. They have something to offer, to contribute to German society. It's a win-win situation."