The parties for the Green Youth Berlin and the Berlin Young Socialists have criticized fans flag waving the German flag during the European Championship, claiming it is "abominable", "nationalist", and "inhumane".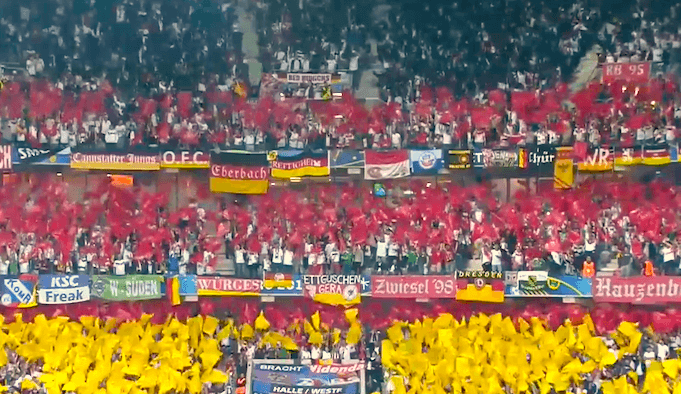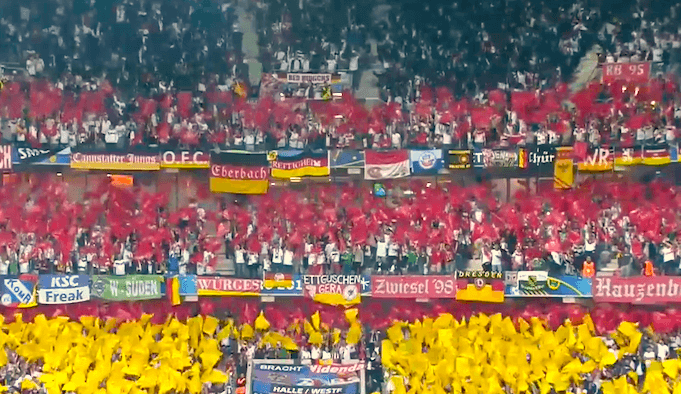 Emma Sammet, spokesperson for the Green Youth Berlin said this past week:
"In the next four weeks, many people can show they are a proud patriot on the inside. Even those who disagree with the (Alternative für Deutschland) AFD are again very relaxed about the swinging of the German flag. Being part of a sports tournament, the national collective is thus emphasized and distinguished from other groups."
"In Berlin, patriotism and nationalism is illustrated by the Fan Mile and many public viewing areas, particularly in public spaces. Supermarkets are full of Germany merchandise. The roads, cars and balconies are full of national flags. It gives you a very unpleasant feeling. There can't be a summer's fairytale if burning refugee shelters are showing the horrible German reality."
Green Youth warns of AFD actions during the European Championship
Patrick Grünhag, also a spokesperson for the Green Youth Berlin, said:
"Even in the last major football tournaments, the number of xenophobic attacks has risen. The so-called "party patriotism" leads to nationalist thinking and potential violence. The right-wing populist will try to take advantage in the election campaign of the black-red-gold joy."
"As the Green Youth Berlin, we must meet this exclusionary attitude with a strong message. It is precisely in times of blatant xenophobia and right-wing populism coming on before the upcoming elections in September, we must send a clear message against this degree of patriotism and nationalism."
Berlin Young Socialists also criticize the flag waving
On Sunday, Annika Klose, the regional political chairman of the Sozialdemokratische Partei Deutschlands (SPD) also remarked on the fans flag waving behavior:
"The negative reactions to the criticism by the Green Youth on nationalism shows one thing: You're right. We share the disapproval of the group. It is the men's championships of football- not about black, red and gold."
"We call upon CDU Secretary Wegner to comment on whether it considers the denunciation of nationalism towards opponents unsportsmanlike and in the face of German history to be appropriate."
And the acting young member's of the SPD regional political chairman Oliver Gaida said:
"A German nation to celebrate uncritically, while the EU is concerned that the nationalist AFD incites racist arson attacks, is downright dangerous."
"The ostentatious, national unity "is always based on the exclusion of another". Nationalism is a breeding ground for hatred and group-focused enmity. This must be tackled, not promoted."
And not only are the SPD and Greens averse to the waving of the German flag, even CDU leader and Chancellor Angela Merkel removed the German flag from their stage in 2013.
One step further is the left wing group "Antifa", who has called on stealing fan items during the European Championships. Whoever steals the most flags, scarves and jerseys gets rewarded with a crate of beer. "The focus should be on Germany as a nation."