Fasten your seatbelts; air travel is about to get a lot cooler. Airbus debuted the world's first 3D-printed aircraft, aptly named "Thor" or "Test of High-tech Objectives in Reality" at the International Aerospace Exhibition and Air Show at Berlin's southern Schönefeld airport this past week.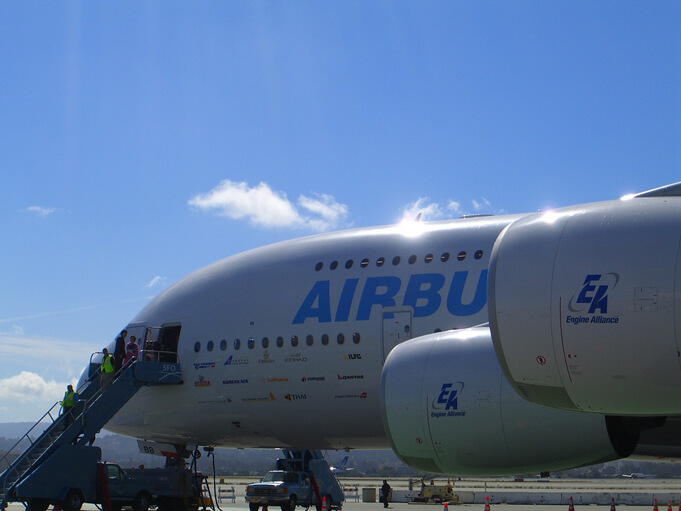 Resembling a large, white model airplane, Thor is a windowless, pilotless drone. It's 4 meters long, with a 4-meter wingspan, weighs just 25 kilograms and can be built in 4 weeks.
3D-printing for the future
Airbus says Thor is just the start of development to come, foreseeing an aviation future where 3D printing can save time, money and precious resources. "This is a test of what's possible with 3D printing technology," said Detlev Konigorski, who was in charge of developing Thor for Airbus.
"We want to see if we can speed up the development process by using 3D printing not just for individual parts but for an entire system."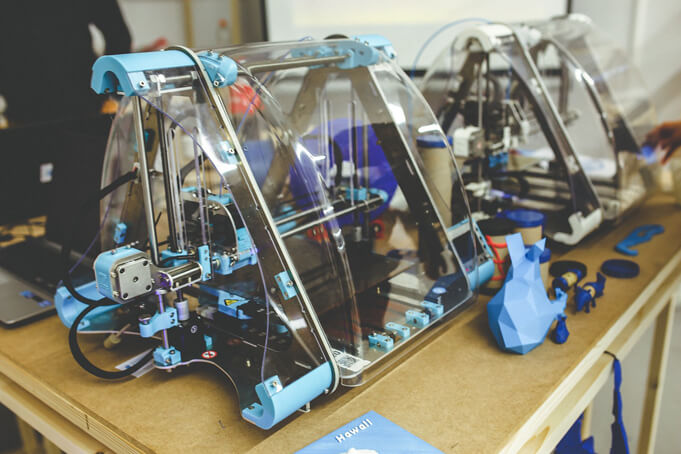 One of Thor's main advantages is its low price tag compared to similar unmanned aerial vehicles (UAVs). Conventional ones can cost hundreds of thousands, even millions of euros, while the total cost of Thor is about €25,000.
A printed substance called polyamide makes up Thor almost entirely—from the wings, to the propellers, to the landing gear and beyond. The only parts that aren't printed are the electrical elements.
"The printed pieces have the advantage of requiring no tools and that they can be made very quickly," said Jens Henzler of Bavaria-based Hofmann Innovation Group, which specializes in the new technology.
Metal parts produced can be 30-50% lighter than in the past, and there is also zero manufacturing waste. 3D printing also brings big cost reductions of parts manufacturing. It can make pieces up to 40 centimeters long, and is particularly suited for complex designs, making the construction process much simpler and quicker.
Alain Charmeau, head of Airbus Safran Launchers says that Airbus is currently testing how to print an injection assembly for an engine that is now assembled with 270 individual parts. "With 3D printing, it has just three parts."
As well, 3D printing offers huge ecological benefits and will be a cornerstone of reducing carbon emissions in aviation, where lighter jets require less fuel and emit fewer pollutants. This is particularly relevant as air traffic is expected to double in the next 20 years. "The decisive issue is radical technical innovation in a relatively short time," said Ralf Fuecks, head of the Heinrich Boell foundation think tank of the German Green Party.
Aviation experts are already convinced of the benefits of 3D printing. According to a survey of 100+ aviation sector players, 70% of respondents believed that aircraft spare parts will be printed directly at airports by 2030. 51% expect that entire planes will be manufactured by 3D printing.