Ever thought about how much food you actually waste? Food that was purchased at the grocery store and went bad? Food at restaurants you couldn't finish?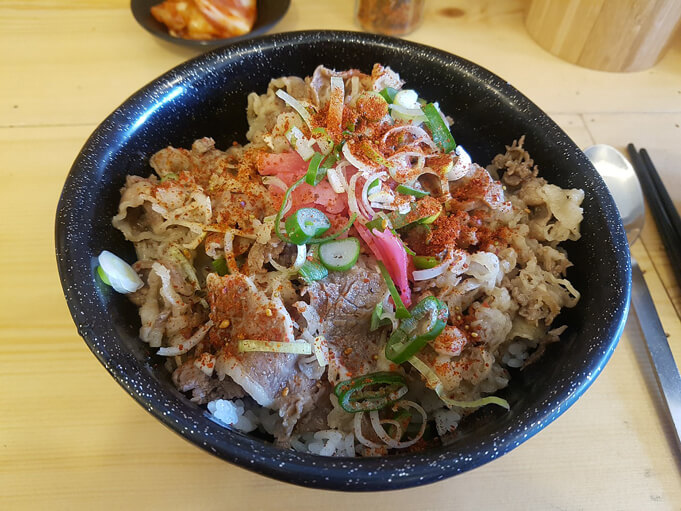 The United Nations Food and Agriculture Organization estimates that roughly just one-third of food produced globally for human consumption meets its fate in the waste bin, rather than into our mouths. The average consumer in North America and Europe wastes about 95 to 115 kilograms of food per-person, per-year. That's A LOT of food.
And when we consider the fact that the world's population is ever increasing, natural resources required in the current system for food production are getting ever scarcer and we're going to need to produce food to feed more people than ever before (on less agricultural land) food waste becomes a huge topic.
Throughout the world, new initiates are popping up to tackle the issue of food waste. One such is a simple app that brings consumers restaurant quality meals at discount prices.
Definitely Too Good to Go 
The smartphone app was developed by a group of expats living in Denmark. Aptly named Too Good to Go, its goal is to cut food waste by connecting users with restaurants, cafes, bakeries and other eateries before closing time. Participants can then purchase the food items or meals that would otherwise be thrown out at lower price – typically between two and five euros.
Too Good To Go also works by identifying the user location and showing food points that are in the nearby area. Once you select a particular restaurant, café, bakery, etc. the app will show you exactly which meals are available, how much they cost and at what time they must be picked up by. Restaurants can also opt to donate their earnings to charities.
Who is this app ideal for?
Besides the big benefit on cutting down on food waste (good for the environment) the app is a great for users with a flexible schedule that allows them to eat later in the evening as well as pick up the food. The app doesn't offer delivery – a strength according to its founders. This not only creates a stronger bond between the restaurant and the consumer, but also users are encouraged to bring their own storage containers, further reducing packaging waste.
The app is also ideal for those on a busy schedule, who want wholesome, high quality meals without having to pay high prices – this may mean students, newly employed, or even families in which both parents work full time. Another strength of the app is that very high quality restaurants have come on board.
Payment is also super convenient. You simply order, pay and set a time for pick up all from your smartphone.
Showing quick growth
The app was launched less than a year ago (in June 2016) and already it has spread across Europe – with presence in Denmark, the UK, Norway, Germany, Switzerland and France.