Did you know that none other than the North Korean government owns the popular City Hostel Berlin? Located in a relatively anonymous warehouse-style building in the city center, guests would have no idea that their money was being sent thousands of miles away to Pyongyang – except for the embassy next door.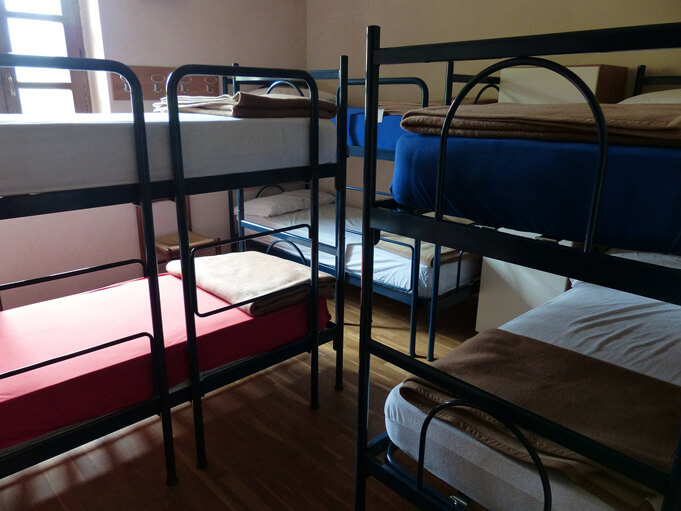 One of the few North Korean embassies left 
North Korea retains just a few embassies throughout Europe, with many of them left over from the Communist period. The one in Berlin sits just a short walk from Checkpoint Charlie, in the section of the city that was once Communist East Berlin. The area was once a commonplace for government interactions in East Berlin.
Today, the embassy has lost some of its luster. North Korea's flag flaps in the gusty Berlin winds, where an overgrown garden provides a backdrop for a portrait of the Kim's – North Korea's ruling family – located along the fence.
How did it become a hostel? 
The building was previously used as diplomatic quarters, but in the years following the fall of the Iron Curtain, North Korea decided to lease the building. Its location in the city center made it a prime location for international travelers, visiting students and those looking for cheap accommodation close to many of the main sights. 
According to German media, the North Korean government was charging an unknown German businessman roughly €38,000 per month to use the space as a hostel. But those staying there probably have no idea of the connection. It's a popular place to stay, with good ratings on travel websites such as TripAdvisor, Hostelworld and Yelp.
German authorities will cut off funds following UN sanctions
The latest United Nations sanctions imposed of North Korea's nuclear tests in November specifically bans any commercial dealings with the North Korean embassies or on their property. According to Martin Schäfer, a spokesman for Germany's Foreign Ministry, they are working as "quickly and swiftly as possible to cut off funds" and close the hostel within German law.
It's not clear exactly how much the government knew about the connection with North Korea. However, some people say that it was an open secret – something not talked about, but most people who lived and worked in the area knew.
The hostel says the claims are unfounded
A press release from City Hostel Berlin dating to the middle of May states that they have been "victim to wrong unjustifiable suspicions" and that "It is therefore not comprehensible; the press to claims that, CITYHOSTEL would finance or support with its rent payment the nuclear programs. CITYHOSTEL does not intend to co-finance or support with its contract owed rent payments, the nuclear programs or counter parties. Such allegations are completely absurd and qualify obviously as false".