Livability. Walkability. These are two terms popping up more and more in urban planning as more people move to cities and we're faced with the increasing affects of climate change.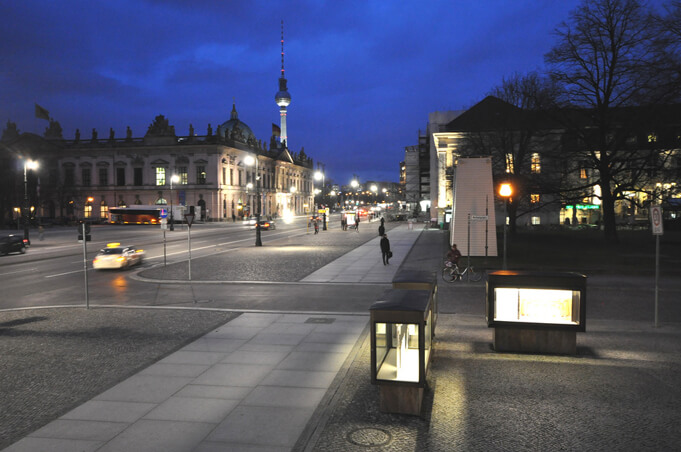 Livability, walkability and the benefits of both
Livability simply refers to the ease in which citizens can live, work, learn, play and enjoy the city that they live in. This could mean a good public transport network, reasonable rent prices compared to average wages, the availability of fresh healthy foods – there are a variety of factors.
Walkability refers to people's ability to get from place to place within a certain city without having to take a private car, metro, bus, or some other type of transport. Factors such as sidewalks, the amount of pedestrian-friendly zones, and the human scale of the area are all factors. If, for example, you have to walk a long distance – is it pleasant? Do you walk past a mix of shops, cafes, green spaces? Or are you confronted with the stark exterior of towering skyscrapers for the entire journey?
Improving walkability through pedestrian-only zones
Cities like Paris and New York have been praised for making tourist laden areas such as along the Seine and within Times Square more pedestrian friendly.
Now, Berlin is looking to follow in their footsteps. City lawmakers and planners have agreed to make the famous Unter den Linden street car-free. This would make the popular area accessible only to those on foot, cyclists and buses as early as 2019. City development minister Andreas Geisel also says that once the former Berlin City Palace is completed at the end of the boulevard, they expect roughly double the amount of people to be coming to that area on foot.
Not everyone is convinced
Despite potentially providing a number of benefits, not everyone was on board with the car ban. Many locals are skeptical about what results the plan will actually produce. Some have also commented that this isn't made for Berliners, rather for tourists.
Guide Hermann from the association of Die Mitte – an organization that represents 170 businesses and institutes in Berlin's central neighborhood – said this plan will turn the famous street into an event area.
"For whom are we doing all this? It's not about the Berliners," Herrmann said. He expects further traffic jams as a result of the change.
Still in the testing phases
Still, the exact details of the plan aren't completely ironed out. It's not clear to which extent private cars will be forbidden and the further impact this has on traffic patterns in the city must be examined. Berlin is planning to organize a pilot study in the second half of 2017 to better help their decision making process. This will include blocking off the boulevard to see how it impacts the surrounding traffic.
It's also possible the plan may change to accommodate some vehicles. For example, Berne Wilde from the Association for Foot Traffic (FUSS) proposed that planners create a larger area only for pedestrians in the middle section, but then allow cars to drive across at specific intersections or along the sides (similar to Las Ramblas in Barcelona).