Want to visit Berlin on a budget? Check out these free activities to do in Berlin: local style.
Grill in the park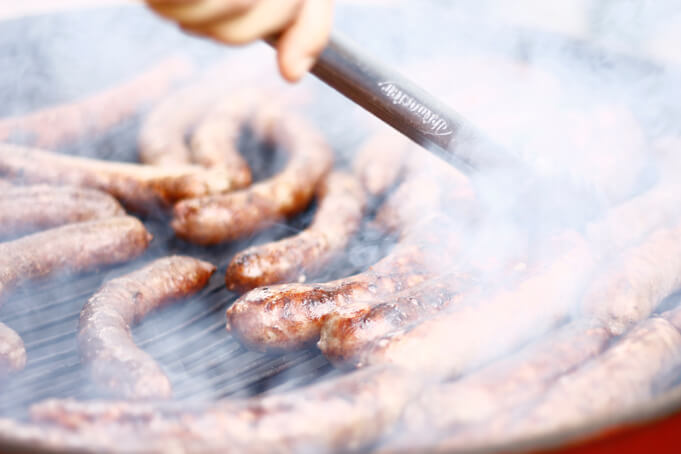 Summers are short in Berlin (as in most of Germany). But when the rays do begin to shine, Berliners flock to the local parks to bask in the sun, sip on a few beers and grill. Many areas of parks throughout Germany allow open grilling – the perfect way to spend a nice day and enjoy a budget-friendly lunch. You can pick these up for a few euros at the local supermarkets (as well as the rest of necessary ingredients for the perfect BBQ). Some of the best place to grill and chill in Berlin? The Tiergarten, Temphelhofer Park or Mauerpark are our favorites for free activities.
Check out the food markets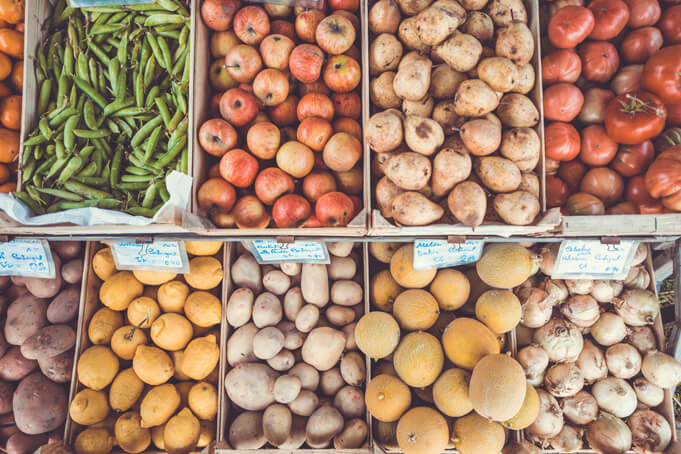 Pick up some items for your day in the park or simply bask in the wonderful colors and artisanal dishes at Berlin's many food markets. On Thursdays and Sundays Kollwitzplatz in the Prenzlauer Berg has more than 50 vendors selling fresh organic products. As well, you can find locally made gifts, crafts and jewelry. Head to the canals of Kreuzberg to check out the vibrant Turkish Market (Maybachufer). Here you'll find a mix of exotic and local ingredients with the ambiance of an international bazaar.
See the streets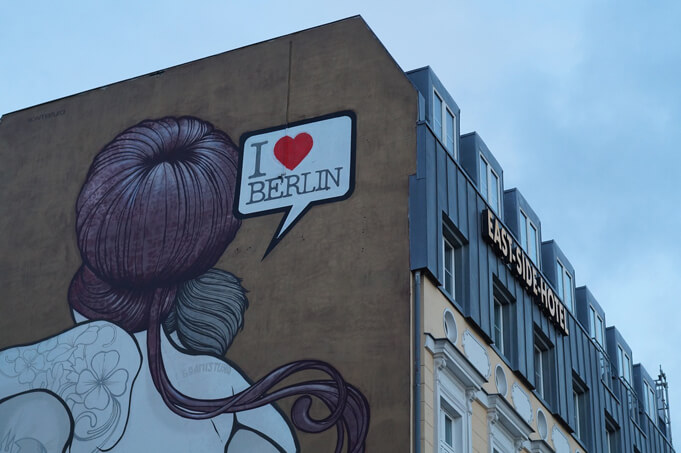 The street art, that is. Berlin is world famous for it's epic urban art scene. This is a one of the best free activities in Berlin. No surface is safe from the works of internationally renowned artists such as Blu, Pure Evil, ROA, JR and Os Gemeos. You can also find work from local artists such as El Bocho, XOOOOX, Evol and Alias.
Visit the flea markets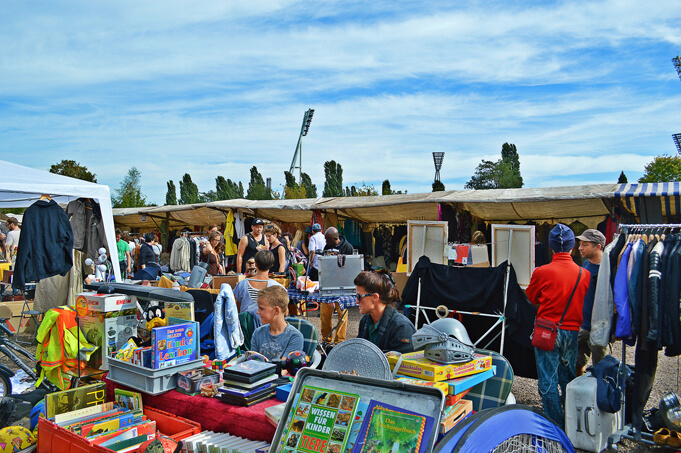 Combine art, food and free together – what do you get? Berlin's epic flea markets of course. During the warmer months, the city hosts a number of flea markets, offering visitors anything from vintage clothes, retro furniture, homemade jewelry and much, much more. Head to Arkonaplatz for vintage goods, the Nowkoelln Flowmarkt for fashion forward designs and the Maurpark for it's vast selection.
Test your talents at Bearpit Karaoke 
Speaking of the Mauerpark… every Sunday the park also hosts a free karaoke spectacular. Crowds pack into the small confines of the outdoor amphitheater to hear the bravest souls blast out their best tunes. It's located right next to the Mauerpark flea market, so you can easily combine the two.
Cool off at the lake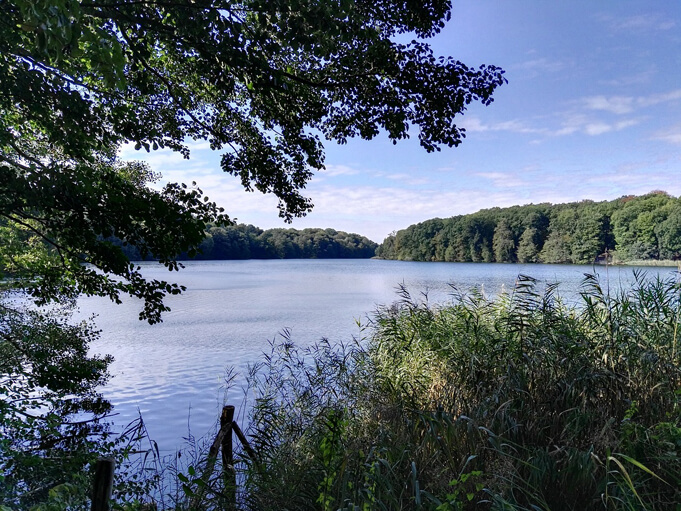 When the sun is shining pack your swimsuit and a picnic basket on a trip to Schlachtensee. On the outskirts of the Grunewaldforest and just 30 minutes from Berlin by train, this small lake is the perfect place to spend a (free) summer afternoon. Another option is the Tegeler See. Just behind Tegel airport, this lake offers steamboat and row boats for rent.