Renting in Berlin? Well get ready for a long-haul apartment search. Especially in the big cities such as Munich, Berlin and Hamburg housing is competitive. If you're looking to share with roommates, you're situation is a little easier. Despite the fact you're likely to go through rounds of castings similar to job interview, the actual process is relatively simple: just sign the contract, hand over the deposit and you're ready to go. Make sure to check out sites like WG-Gesucht for the most up-to-date listings.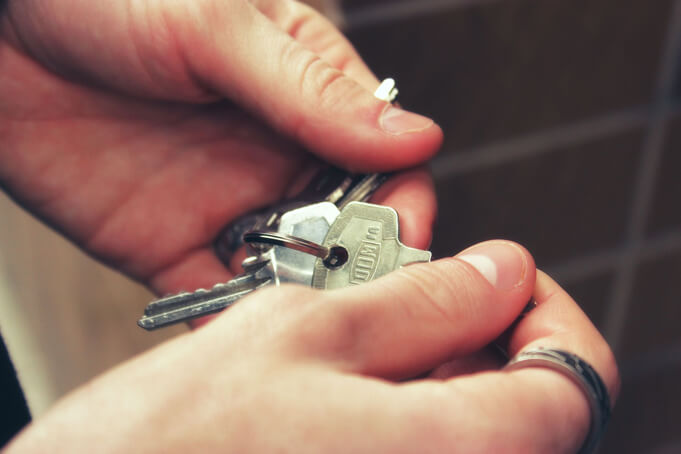 Are you interested in your own place? Here are some things you need to know:
Prepare to spend a lot of time and effort
Once you decide to go on the apartment search, prepare for marathon. This whole process is going to be long, it's going to be complicated, and you're essentially in it alone – those with a middle-income salary can expect to search for several months before you find the flat of your dreams. Before you get started, make sure you know what documents you need, the general concept of the rental market and what you'll need to do to make a good impression.
Keep your options open and search often 
It's not out of the ordinary to show up to a showing and find a line out the door. Especially in big cities, there is a shortage of thousands of apartments. And thus, the price of rents has been rising at a rapid pace in the past years. Speed is what may synch your spot – so make sure to check listing sites often. Being one of the first to send a request to see a flat could make the difference.
Pay attention to the paperwork 
No one loves preparedness quite like the Germans! Heading to a viewing with all the necessary documents in hand, showing you're well adept to hand Germany's complicated bureaucracy. Renting in Berlin requires paperwork such as: proof of your last three months' salary, a photocopy of your passport, the Mietschuldenfreiheitsbescheinigung (yes that's a real word, it means a letter form your landlord which confirms your up to date on rent). You may also need a Schufa, which assesses your credit rating at your bank.
And to protect yourself renting in Berlin: 
Make sure to check out the history of the property manager
You'll often deal with a Hausverwaltung (property manager) rather than the landlord directly. Before you sign on the line, make sure to do a bit of research on the history of the manager, including any legal cases.
Ask the right questions
Always ask if a private person owns the apartment or a property company. According to research, you're more likely to have the contract cancelled by a private owner. You also want to see if there are plans to renovate the building, which could lead to an increase in rent. Lastly, ask what the previous heating and water costs have been (so you have an idea of what you'll be paying in the future).
Get a second opinion 
Rental contracts can be long and complicated, especially for those who German isn't their first language. You should always have someone double check the contract to make sure there aren't any additional costs to be carried by the tenant – such as a need to paint the apartment or pay for the furniture. Companies such as Mieterverein (tenants' association) offer expert support for a yearly fee.