Berlin is the second largest city in the European Union in terms of population.
It's roughly nine times the area of Paris, with a population for around 3.5 million. There are said to be around 3,800 Berliners to every square kilometer.
Despite all of this, Berlin is full of abundant, airy green spaces for residents and visitors to enjoy.
Berlin is home to roughly 2,500 public parks and gardens
While the city is unmistakably urban, nearly one-fifth is covered in trees. So you could essentially call Berlin the best of both worlds – a thriving metropolis with more than enough spaces for a relaxing break from the city.
Where are some of Berlin's best green spaces? 
The biggest and most famous inner-city park is the Tiergarten…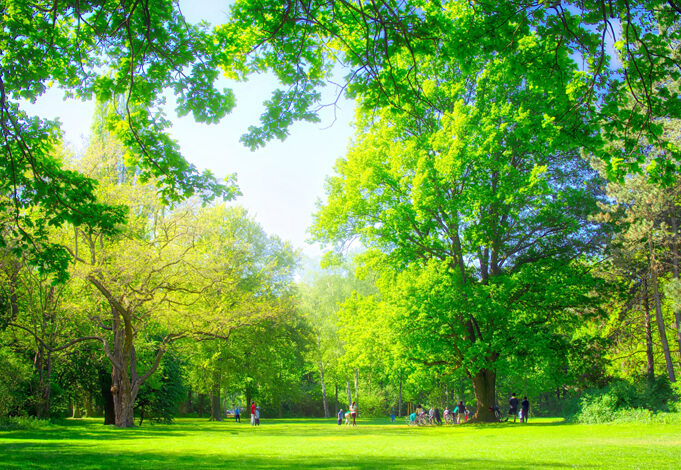 Inside, one of the most popular spots is the Gaslaternen-Freilichtmuseum. This open-air museum is available for visitors 24/7. It consists of a wide array of nearly 100 incredibly unique gas lanterns– both originals and replicas – from all over Europe. The oldest of lamp originates from 1826. The lanterns are located along the park's Straße des 17 Juni, and perfect for a romantic walk in the evenings.
If you find yourself in Wedding…
– one of Berlin's grayest areas – head to Rehberge. Inside the park they have a wild boar enclosure, and in the warmer months it hosts and open-air cinema. Head over to another of Berlin's Volksparks ("people's parks") such as Humboldthain, a former bunker which has been turned into a viewing platform. Or, you can't forget the Volkspark Prenzlauer Berg, with tons of majestic painted statues.
Although most of Berlin's parks are free, the Britzer Garten requires a small fee (but don't worry, it's just two euros)…
Inside the gardens are totally worth it – artistically designed in a multitude of themse like rose, witch and geological. Add in a tricky maze, a delectable cafe that mimics a hobbit's lair and numerous hectares of beautiful lakes. Oh and if you're there in autumn, don't forget to check out the Dahlienfeuer – literally translated to "dahlia fire". During this time, 10,000 dahlias here turn into beautiful shades of yellows and oranges.
To head a little outside of the city…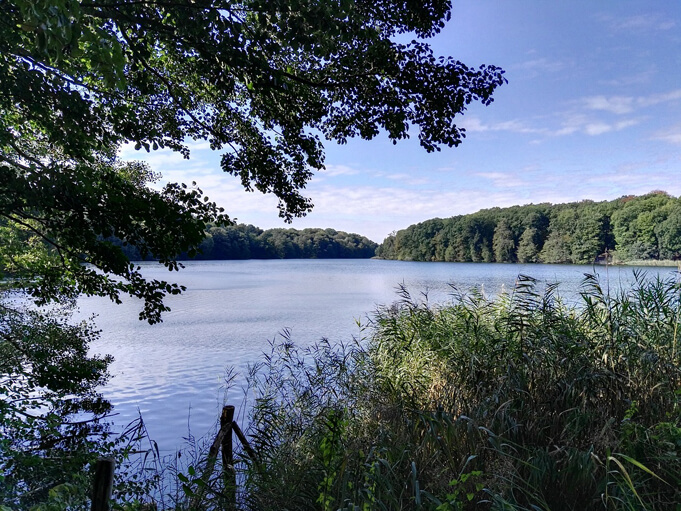 … head to the Schlachtensee. On the edge of the Grunewald forest, it's one of the cleanest and most beautiful lakes in the city. It's a popular spot for hanging out, enjoying a drink at the local restaurants or jogging. For a beautiful view, head up the Grunewaldturm, a tower which offers stunning views of Berlin's lakes and forests.
Some more of Berlin's best parks include:
Treptower Park
ViktoriaPark
Volkspark Friedrichshain
Görlitzerpark
Schlosspark Charlottenburg
Rudolph Wilde Park/Volkspark Wilmersdorf
Tempelhof Park