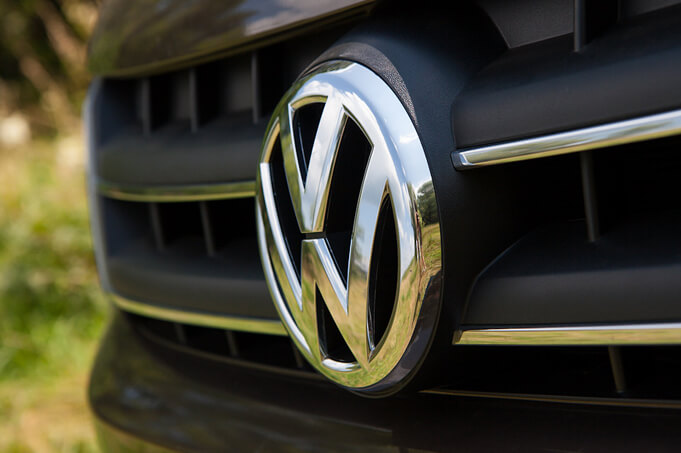 Volkswagen AG Chief Executive Matthias Müller says he plans to reveal an extensive restructuring plan in response to the recent emissions crisis. The new overhaul will strongly increase the Company's focus on electric vehicles, self-driving cars and digital mobility services.
New boss, new reputation for Volkswagen
Müller took over for previous CEO Martin Winterkorn, who resigned amid pressure in the wake of the "dieselgate" scandal last fall. His new plan, "Strategy 2025" seeks to improve some of the company's sluggish businesses by streamlining production, no small task for a company that sells more than 10 million cars per year, has more than 100 factories worldwide and employs more than 600,000 people.
Müller hopes to use the expansive corporate size to his advantage by capitalizing on the company's scale and product range. They also intend to increase operating profit margins from the current 6 percent to 7-8 percent by 2025.
Embracing digital technology
"Looking ahead, the car won't be our only core product for much longer. Our core product, our promise to people, is mobility," Mr. Müller said recently.
Pressure from regulators to reduce carbon emissions have kick started more attention to be paid towards electric and plug-in hybrid electric vehicles. Volkwagen plans to boosts offerings to 20 models by 2020, with the goal of 1 million electric vehicles sold annually by 2025. They are also looking to accelerate development of digital technology to confront opposition posed by ride-sharing services such as Uber.
Recently Müller also unveiled the investment of $300 million in Israeli ride-hailing app GETT. They plan to make this technology the "nucleus of a new mobility-services movement". It is expected to be based in Berlin, close to the Volkswagen headquarters and the city's thriving tech scene.
"The car won't be our only core product for much longer. Our core product, our promise to people, is mobility," says Müller.
Innovation from outside hires
Shortly after his promotion to CEO last year, Müller hired Johann Jungworth, Chief Digital Officer at Apple. His new team will consist of roughly 100 members with the task of redesigning the interior of the car to improve passenger experience.
Müller also says, "We will develop the necessary expertise and are planning to hire around 1,000 additional software specialists among other measures." And that VW has to "learn from the mistakes we made."
His new strategy will also completely overtake the previous plan put into place by Winterkorn, which aimed to make Volkswagen the largest and more profitable car company by 2018. Müller, is repeatedly emphasizing, on the other hand, that size alone doesn't matter.
In addition to focusing on digital innovation, the company also wants to make the company's management more open and trustworthy.
"Our most important currency is trust," says Müller.