Just arrived in Berlin and haven't had the chance to master your German yet? Only visiting for a weekend and want to do something besides the usual tourist things? Check out our list of cool things to do in Berlin for English speakers – away from the TV tower and in touch with the locals.
1. English stand-up comedy
Want a night full of laughs? Check out some of the English stand up comedy shows  throughout the city. The acts tend to come from all over the globe – giving you a unique perspective into cultural humor, too! We went to the Cosmic Comedy show by the city center. For an 8 euro entrance you get a free welcome shot, maybe some free pizza and 3 hours of laughs!
2. Mealsharing
Have you ever heard of mealsharing? Essentially, you sign up to go have a home-cooked dinner at someone's home. You can choose between meal types and dietary preferences. Interested? Well Berlin, with such as huge diversity of residents from all over the globe, is the perfect place to start! Choose from meals like a Spanish tapas, vegan brunch, spicy Indian curry, homemade Italian pasta, a British roast and California tacos. If you're on a budget, this is also the perfect option to get a huge meal at a low price – they usually range from 6-8 euro for a basic dish to 12-15 euro for something fancy. And since many of the people cooking are also foreigners, you'll meet many english speakers.
3. Visit the International Theatre in Berlin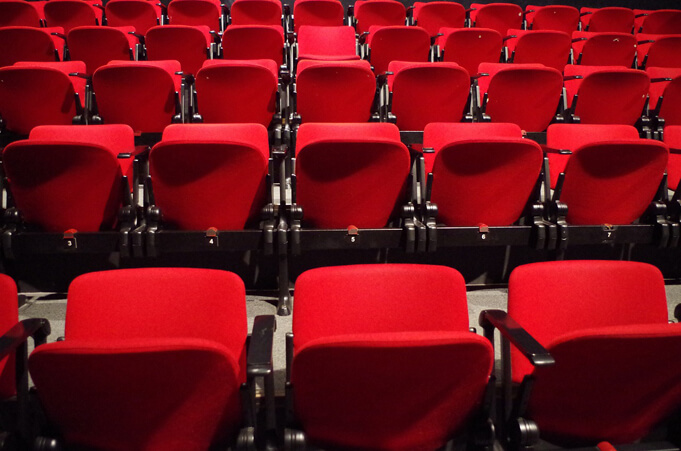 With such as large collection of expats, it's no surprise Berlin has a wide selection of cinemas and theatres for english speakers that show their material exclusively or partly in English. One of those venues is the prestigious English Theatre Berlin | International Performing Arts Center (ETB | IPAC). Here, directors and world famous artists come together to deliver intriguing and inspiring performances in a vast selection of genres.
4. Check out one of the many flea markets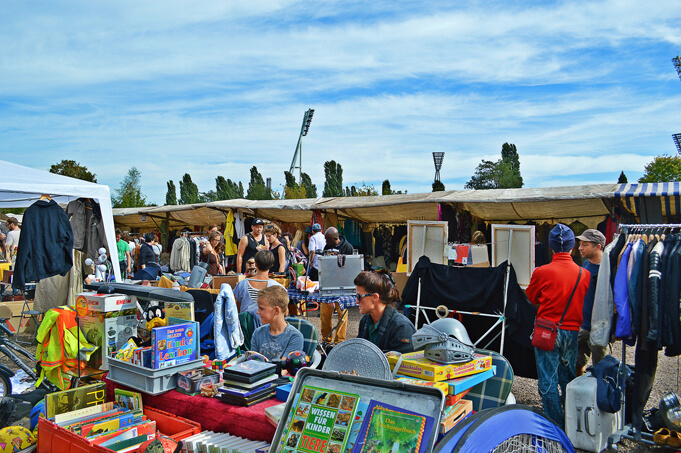 What's a better way to get up close with the locals than rummaging through their stuff? Berlin is chock full of amazing flea markets, as we listed for you previously in this three part series of Berlin's best flea markets – part one, part two, part three. Many are open just in the warmer weather, which means they are getting up and running in the next month or so. It's a great way to enjoy the outdoors and perhaps pick up some exciting treasures!
5. Look for a job
For English speakers in Germany, Berlin is the best place to look for a job – especially if you work in the digital sector. Berlin's emerging as the start up capital of Europe after the UK decided to take a hike. There are tons of job openings everyday, for example at Amazon – and while it's great to learn German while living in Berlin, most require no prior language experience to get hired.