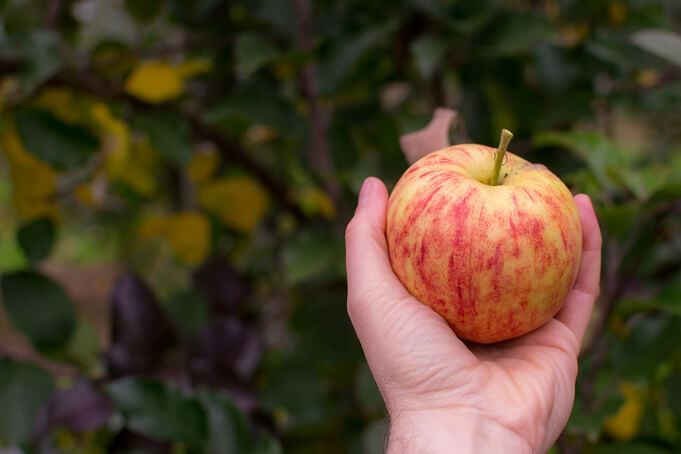 Even think of picking an apple or two from the city park on your morning commute? Did you know that Berlin is full of wild fruits trees? Bushes boasting delicacies such as raspberries, walnuts and hazelnuts? Fragrant herbs such as thyme and rosemary, too?
The Mundraub mission 
The online platform Mundraub (or mouth raiders) can show you right where you need to look. They have created a digital map identified they fruit trees, fruit bushes, nuts and herbs that are growing wildly in public spaces and shared private land. More than 30,000 people use the platform to share locations, experiences and recipes.
Among other motivations, the Mundraub team wants to share awareness of local and regionally grown foods. Instead of going to the supermarket to purchase imported produce, why not see what's growing in your own backyard first?
The Mundraub map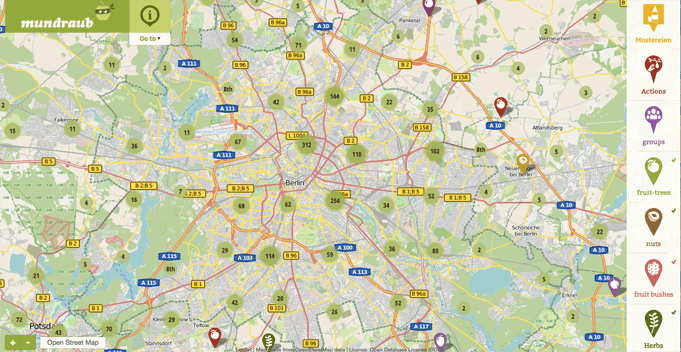 The digital map indicates the thousands of locations throughout the city where edible options are accessible. Simple click on one of the symbols and the address will appear. Keep in mind that the map isn't seasonally updated, however. This means, you may not actually find any fruit.
According to the project's developer Konstantin Schroth this is intentional.
"We want people to get to know the trees even when they're not blossoming. The educational aspect is important to us."
Weed through the weeds…
How to distinguish between a weed, a poisonous fruit and a delicacy? There are some basic rules to follow to reduce risk of harmful exposure and ensure you're following the Mundraub code of conduct.
Firstly, make sure you're picking out of reach from potential waste levels of animals. If you are picking in place where many owners walk their dogs, make sure to wash everything good when you're home. Mouth raiders should also make sure they are at least ten meters from busy streets, because of the exhaust fumes.
Still not confident enough to go out on your own?
Mundraub bike tour
For those looking to bear a little more fruit from their labor, Mundraub also organizes a bike tour through Berlin. The guide, Madeleine Tooth leads participants on a two-hour bike ride to countless known and unknown fruits, berries and herbs.
She will teach you what are edible, what to look out for and even some delicious recipes from your daily bounty. Check out the story here:
The ongoing bicycle tour is the "Berlin Berry Tour". The next available time is Sunday, July 17 from 15:00 to 17:00. It is also possible to form other tours on request.
The meeting point is near the ArGe Wohnteke, Riesaer Straße 2, 12627 Berlin/Hellersdorf, nahe U Bahn Hellersdorf.
Cost per person is €15 for adults, €7 for children 12-18.