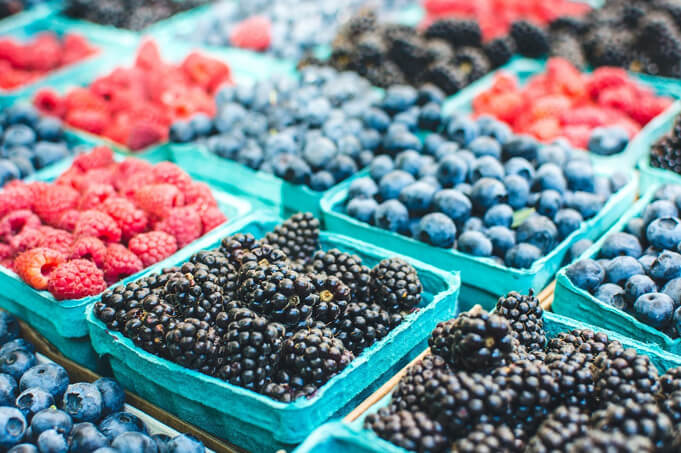 Buying local foods and products is becoming an increasingly popular trend in Germany. A recently published study indicated Germans (both those who regularly buy organic and/or local products and those that do not) trust food that was produced in Germany or in nearby countries more than food produced in countries farther away, especially in countries like China.
The problem with saying something is a "trend" however, is that it implies temporality. "Trend" is not necessarily to be trusted, rather be looked at with intense skepticism. While this may be true in many cases, buying local foods and products is an interest that should be here to stay.
Benefits of buying local, seasonal foods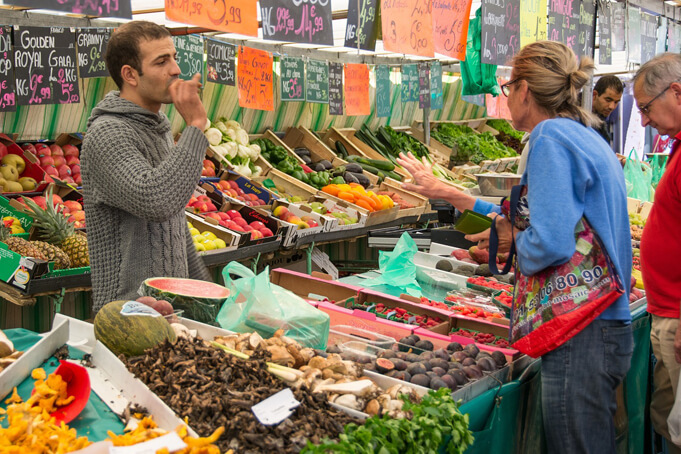 Buying local products supports and puts money back into the community. Farmers who grow in the fields of Brandenburg, Niedersachsen, Mecklenberg-Vorpommern, etc. compete with cheap imports for prices. Most are dependent on government subsidies. As well, they face intense pressures to produce maximum yields at minimal internal costs. Buying food from local producers helps to keep money in the hands of those who have a vested interest in improving the place they live in.
The question of "why are imports cheaper" should also be examined. One reason is the fact that minimum wages in Germany are simply higher than in many other countries. While you may have to pay farm workers "x" amount of euros per hour in Germany, agribusinesses can get away with paying half as much in other countries.
In some cases, which are much more prevalent than one would want to imagine, workers are exploited, face harsh conditions, safety risks, poverty and even child labor to ensure low prices for consumers half way around the world.
In terms of the product, locally produced foods will inherently be fresher, as they have not required to long distances and storage time of food produced far away. Locally bought seasonal foods also provide environmental sustainability benefits. Eating with the seasons ensures that food does not need to be imported (think tomatoes in February) or stored for long periods of time, which requires energy.
5 open markets to check out in Berlin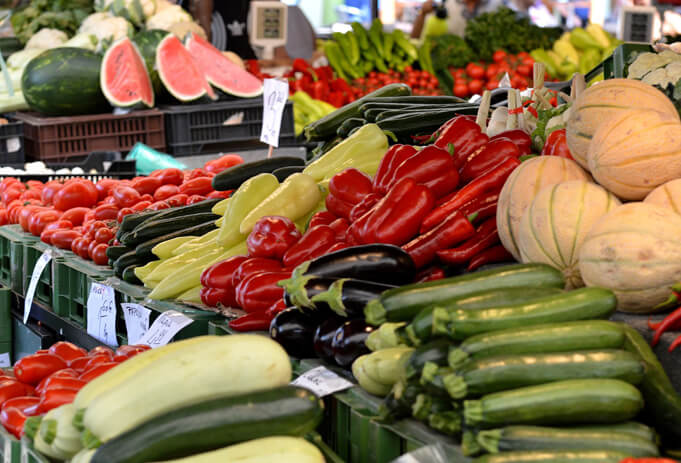 1. Neukölln Farmers' Market on Maybachufer
Traditionally a Turkish market, it is full of a huge variety of fresh fruits and vegetables for low prices. Recently organic vendors, food stalls and live music have been added.
2. Farmers' and Organic Market on Boxhagener Platz
With about 100 stalls to choose from, there is a huge variety of organic products. Fresh tofu, to juices to oils to regionally produced fruits and vegetables all can be found here!
3. Farmers' Market on Karl-August-Platz
With 40-100 stalls, there are a huge variety of products to choose from. Organic products, meat, flowers, cheese and some rare finds: lavender, chocolates and fresh pasta.
4. Farmers' Market on Winterfeldtplatz
As one of the biggest and most famous markets in Berlin, you can find fresh fruits, organic produce as well as many staple foods such as breads or cheese. Plus a great atmosphere!
5. Brandenburg Farmers' Market on Wittenbergplatz
High quality products with a touch of gourmet make the Brandenburg Farmers' market the perfect stop for the best ingredients.
…And for some delicious locally sourced restaurants, sustainable hostels and regional products from the area check out this article by the Modern Farmer.