The bad poll numbers are indicating that the SPD's top candidate will have to step aside after the Berlin elections. Germany's capital city could get a Muslim mayor: the current SPD head of the parliamentary group in the Berlin House of Representatives Raed Saleh.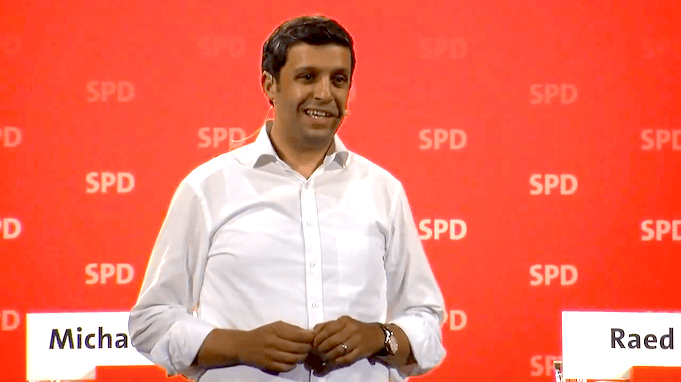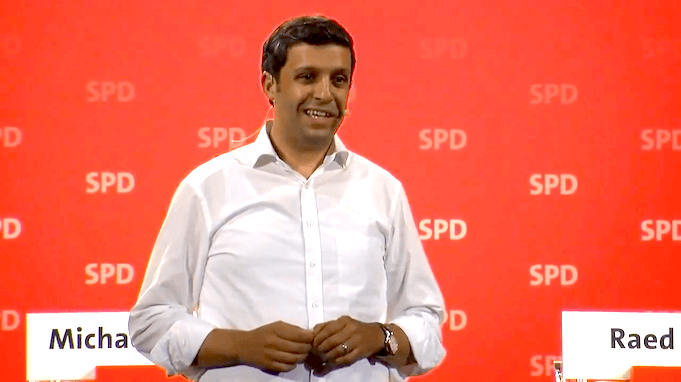 A poll for the federal election on September 18th indicates that the SPD is currently only at 21 percent. The Social Democrats are just ahead of the CDU, Greens, Left Party and AfD. And for the first time in Berlin, there will be no two-party government. The most probably option seems to be "Red-Green-Red".
For Berlin's governing mayor Michael Müller (SPD), a result of only 21 percent would be a defeat. In the 2011 House of Representatives election his party had to gain 28.3 percent of the vote.
Raed Saleh could be Berlin's first Muslim mayor
Hence, Gunnar Schupelius expects that the SPD will "react graciously" after the elects and will "send its head of state to the desert" (to oust him). That's how it always happens, and the social democrats are prepared for that, he writes under the title: 'Will Raed Saleh become the new Mayor after the election?'
Raed Saleh (39) is the chairman of the SPD faction in the House—but hardly any Berliner knows him. Instead, he prefers to be in the background.
Entrepreneur, father, Muslim
Raed Saleh was born in the West Bank and came to Berlin as a child. He graduated from high school at the Lily-Brown High School in Spandau. In addition, he is married with two sons and a successful entrepreneur. He is also an avowed Muslim.
Saleh is also dedicated to integration and building unity among Berlin's immigrants. He sees his work in grassroots programs which focus on the economy, education and integration. Gunner Schupelius writes in his column:
Saleh is an experienced businessman and free from any pre-conceived ideologies. He would be open to the CDU, the Left parties and the FDP. He would choose to work with those parties with whom he could deal with the most and then quietly move into the Red Town Hall.

In my opinion, the SPD shouldn't continue, however. It has been involved in the government for more than 27 years and provided the mayor since 2001. They are tired and need a break. But, if they do emerge as the strongest party from the election, Raed Saleh might not be a bad mayor.
If Saleh were elected, Berlin would join London as the second European capital with a Muslim mayor. At the beginning of May, Londoners chose the Labor politician Sadiq Khan as the new mayor.