And finally, the last three on the list of Berlin's ultimate abandoned spaces just waiting to be explored. In case you missed it, here's parts one and two.
Tempelhof Airport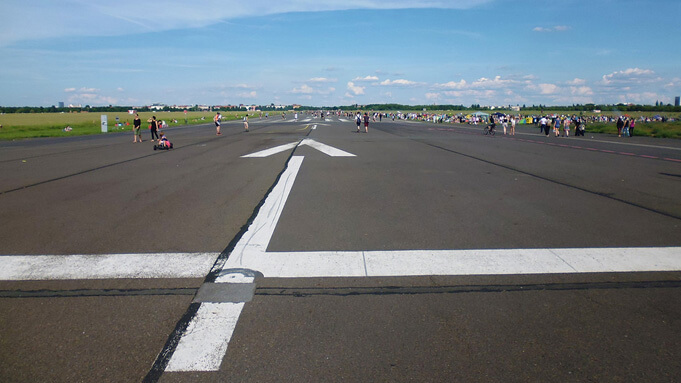 You couldn't really call Tempelhof "abandoned", but it is definitely worth the visit. The former airport was built in the 1920s and used for military purposes during the various wars as well as a commercial airport up to 2008. Since then, the site's buildings remain in some form of use. As well, it's a popular spot for Berliners to hang out, picnic, jog and do whatever else people do in public parks.
Because of its size (more than 300 acres) Tempelhof has been a hot commodity for developers and city planners. It was the site of Berlin's first Lalapalooza festival, too. But not to fear, there are still plenty of spaces to discover!
Wünsdorf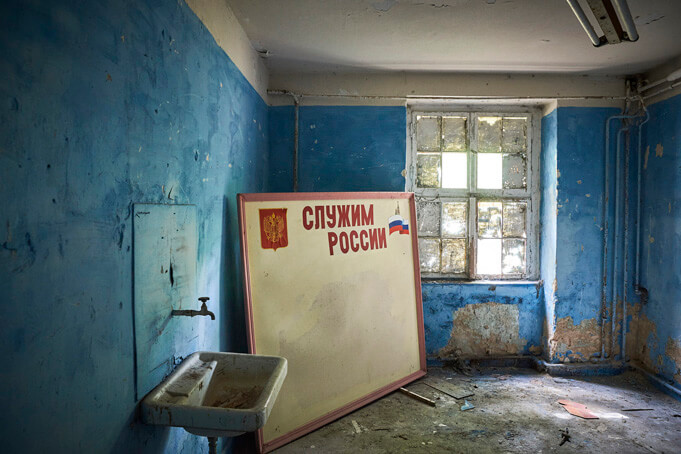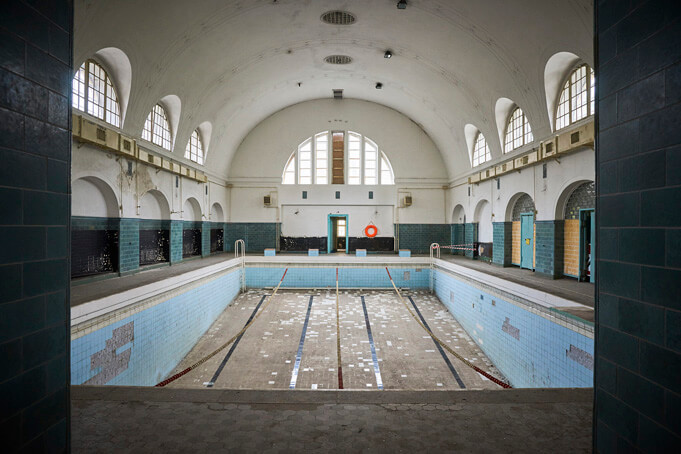 The military seems to be a common theme in these abandoned spaces, doesn't it? Wünsdorf is no exception!
The former headquarters of the Soviet army in Germany was once home to 75,000 Soviet soldiers, women and children. Before that, it was the Nazis' underground bunker. And before that, it was used for military purposes of the Imperial German Army and Prussian Army.
Whew, that's a lot of ammunition.
During the time of the Soviets, the locals knew Wünsdorf as "die verbotene Stadt" and were expressly banned from entering. What are left are remnants of a once bustling city, (also known as "Little Moscow"), which offered daily train departures to real Moscow.
Memories and ruins of shops, schools, nurseries, an enormous swimming pool, homes and even an intricate theatre are all that remain.
Oh, and two statues of a lonely Lenin, "maintaining some form of stoic dignity despite the fact he's covered in lichen and no one has even asked him how he's feeling for nearly 20 years," says Fahey. 
Krampnitz Barracks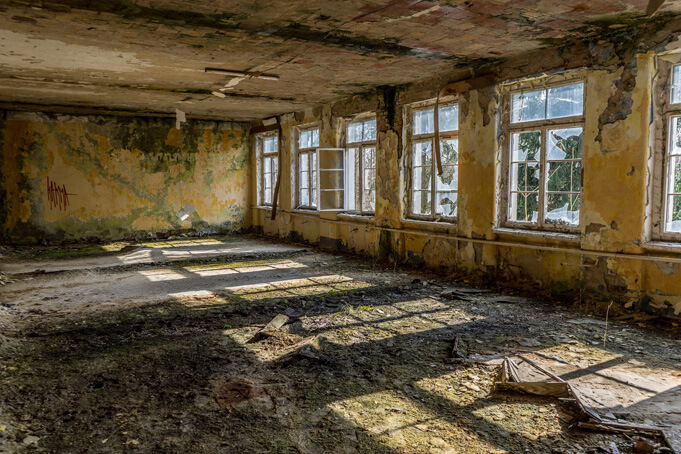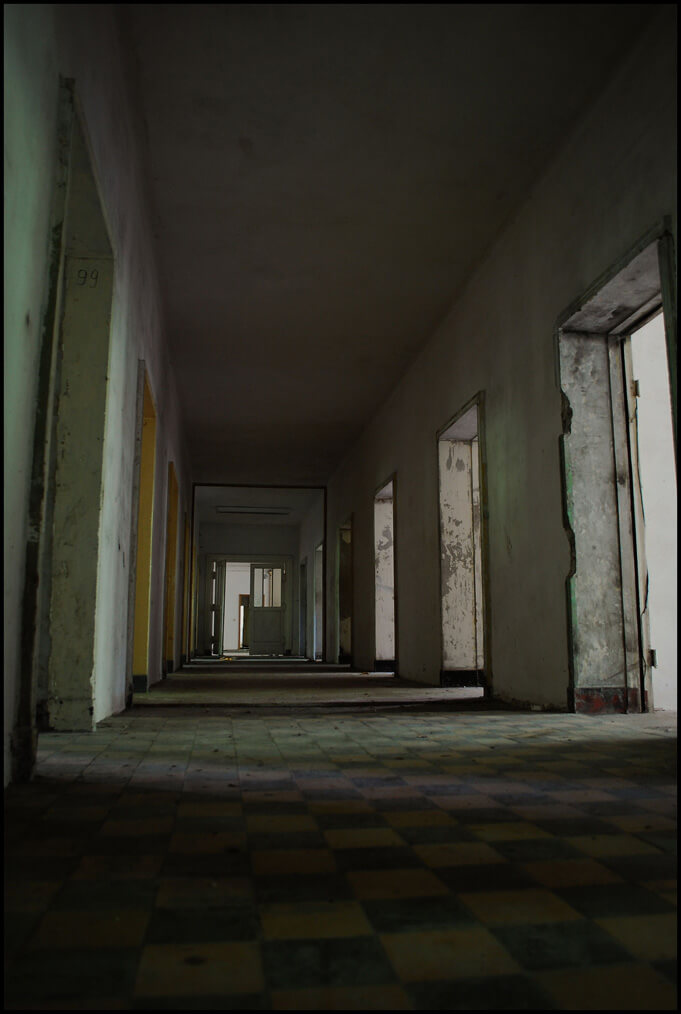 You guessed it, more abandoned military spaces. The Nazis used Krampnitz during World War II and the Soviets during the Cold War.
Today, the buildings stand abandoned since 1992, creaking with excitement when the occasional explorer pays a visit. Scraps of Russian newspaper are peeling from the walls, and vandalism is prevalent.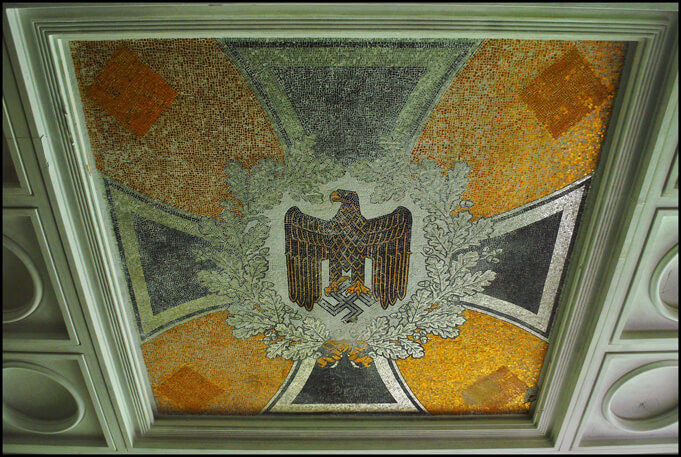 The pièce de résistance according to Fahey? A mosaic of an eagle grasping a swastika on the ceiling. Supposedly, all the Nazi imagery was painted over in red paint by the Soviets. I guess they missed just one…