Berlin's reputation for smoky, techno-fuelled basement bars and giant clubs raging throughout the night is in stark contrast to the city's stunning green spaces. Head west to nearby Charlottenburg to escape the dense urban spaces and experience one of Berlin's most picturesque neighborhoods.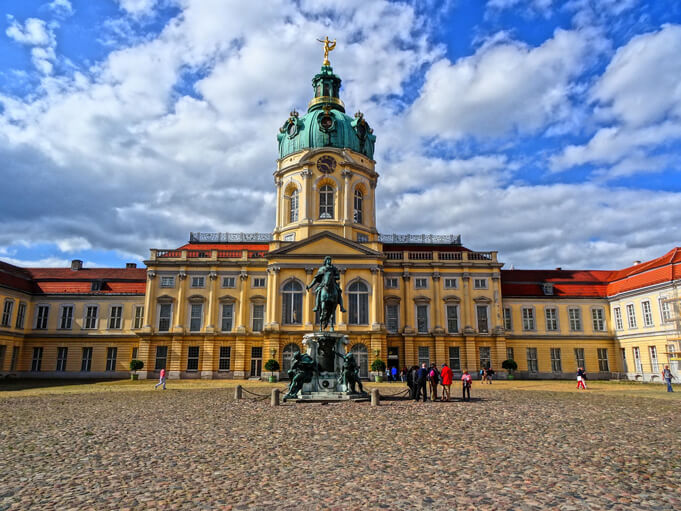 History of Charlottenburg
Despite being just a short distance from Berlin city center, Charlotteburg was an independent city up until 1920. As the city continued to grow, the neighborhood was absorbed into the urban fabric of the city. It soon became a center for nightlife as well as the perfect spot to enjoy the outdoors. Along the Kurfurstendamm (Ku'Damm) strip a number of affluent cafes, boutiques, restaurants and clubs opened up. It became a popular spot for artists and writers to live and practice their craft.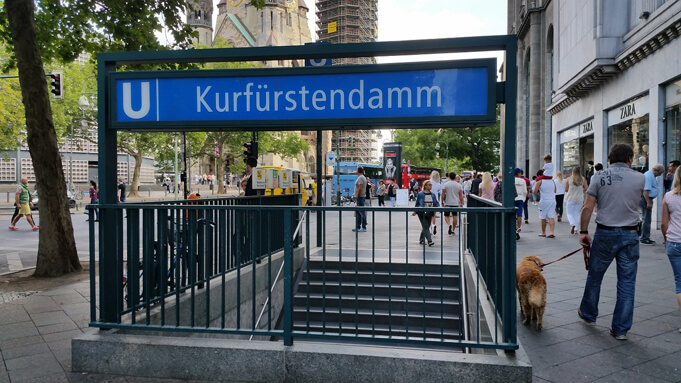 During World War II – most of Charlottenburg, much like many areas of Berlin – were severely destroyed. Since then, the area has been restored, with a new wave of shops, expensive restaurants and tourist attractions calling the neighborhood home.
What to see in Charlottenburg
Along with great bars, restaurants, shops and cafes, Charlottenburg boasts a number of attractions. The most popular is the imposing Charlottenburg Schloss, which served as the former palace of the Hohenzollern Kings of Prussia. The 17th century residences began first as a humble summer home for Sophie Charlotte, the first Prussian queen, far away from the hustle and bustle of the big city.
Sophie died at age 37, but her husband King Frederick I, began some big changes on the castle. He was greatly inspired by the lavish lifestyle of the French King Louis XIV and spent a great deal of time and money on a massive expansion plan. Further generations added upon the castle – bringing it to the full glory it is today. The final structure is in a restored baroque and rococo exterior. It's surrounded by lush gardens with ponds and a stunning blue teahouse.
From there, head to the cobbled lanes of old Charlottenburg. Here, you'll find beautifully marked signs with Gothic and Teutonic cursive font, stunning old buildings and quaint old world charm. Make sure to visit the old hall of the Stadtbad Charlottenburg. The beautiful Art Nouveau building was built between 1896-1898 and is now the oldest indoor pool in all of Berlin.
Also don't miss out on the checking out the oldest home in Charlottenburg located at Schustehrusstrasse 13, built in 1712. The beautiful historic home is in stark contrast to the neighboring ones, as it only has one story! It's now home to the Ceramic Museum Berlin.
For taste of historical films, check out the Charlottenburg-Wilmersdorf Museum. Here you can see a number of old movies as well as maps from different eras in the neighborhood's history. Admission is also free.
When you feel your stomach rumbling, head back to Ku'Damm. Here you can choose from a number of local restaurants.