Dream of getting from Munich to Berlin in under four hours? And not with a plane? Deutsche Bahn just made that a reality, releasing its newest ICE high-speed train from Berlin to Munich.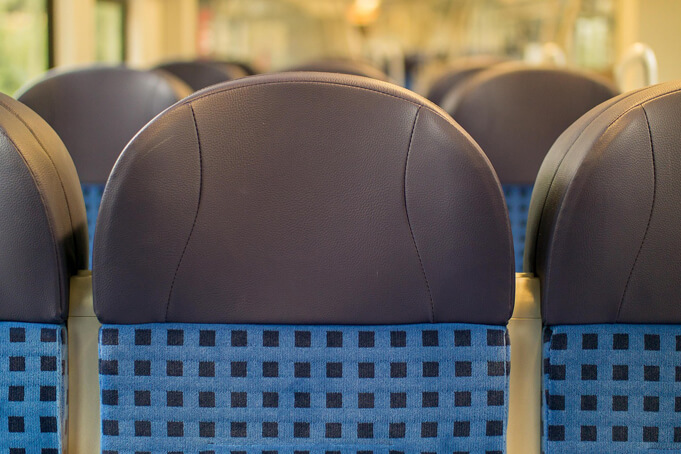 Hello, Sprinter 
The newest addition, known as the "Sprinter" takes just 3.55 hours to travel from Germany's most famous Bavarian city to the capital in Berlin. This is roughly two hours quicker than the current journey times. Remarkably, construction on this route started way back in 1966, and was just finished last year.
Infrastructure includes twenty two tunnels and 29 bridges built on a new 107-kilometer stretch of track that travels through the Thuringian Forest in former East Germany. With this new set of rails, trains have the ability to travel up to 300 km/h through the picturesque state of Thuringia.
One small step for rail travel, one giant step for Germany
The completion of this track is not just an accomplishment in terms of transport, it's also a key achievement in reunification of former East and West Germany. Plans for the line were first agreed upon in 1991. While the project cost more than €10 billion in total, it's a historic achievement on many fronts – the "biggest improvement that have ever been made to the service provided by Deutsche Bahn according to head of the company Richard Lutz.
Still not open to the public, however 
The maiden voyage featured only a select list of guests, and the general public will have to wait until October to purchase tickets and December 10th for the first public journey. Trains will begin scheduled journeys in August, but without passengers, to ensure no risks are involved.
Once running to full capacity, three Sprinter trains will travel between Munich and Berlin everyday, stopping only in Erfurt and Nuremberg. Furthermore, additional ICE trains will travel on this route in regular intervals, but they will stop more often amounting to a journey of roughly four and a half hours.
Benefits for everyone, according to DB
Deutsche Bahn says it isn't just people riding on the Munich-Berlin line that are set to benefit. The whole timetable for DB is going to be rearranged to accommodate for the new route. Residents from cities such as Halle, Leipzig and Dresden will also benefit from quicker route times.
Traveling from Hamburg to Frankfurt and vice versa will also be improved. From December onwards high speed trains are set to depart every half hour. At the moment, there is no pricing available for the new super Sprinter.