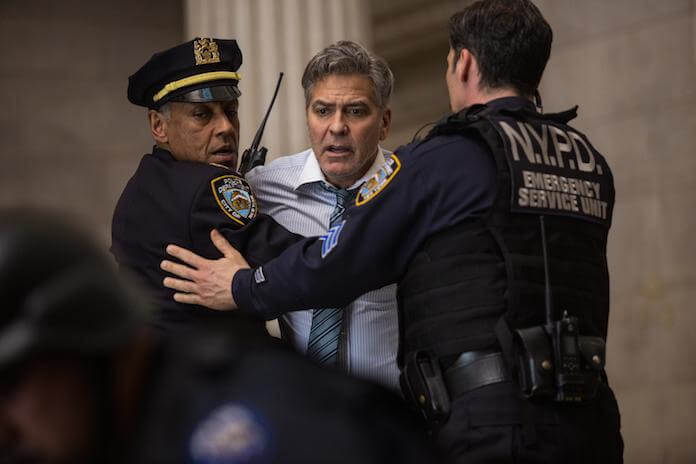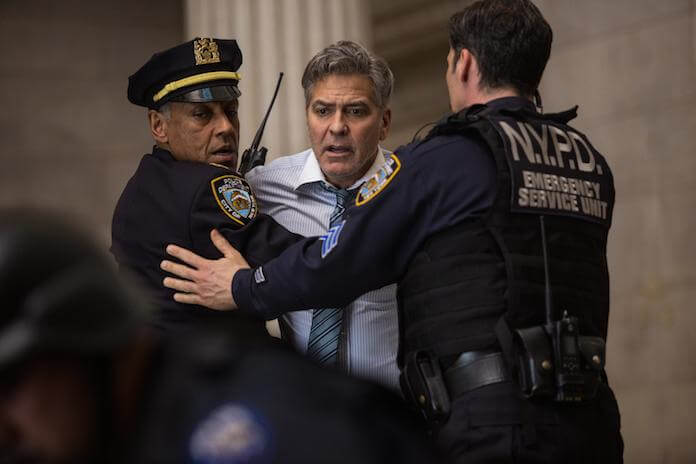 Even though Jodie Foster's new film "Money Monster" does not run in competition this year, only few movies are getting as much media attention. The masses in the cinema are enchanted by the performance of Hollywood's role model George Clooney and Julia Roberts.
Together they play in a hostage drama which may lack heart-stopping moments for a pure thriller. But on-point punchlines compensate for that more than enough. Overall an felicitous piece from Jodie Foster.
George Clooney: good as always
A few lucky ones got to see Money Monster by Jodie Foster today in Cannes. The film runs "out of competition", so there is no chance of winning the Palm D'or. Though there is no pressure for the filmmakers either. The only thing they might fear are bad press reviews. Though with such a popular entourage of stars, sales won't be in big trouble anyways.
The cinema was quiet before the movie started. Everyone was looking forward to a thrilling blockbuster a lá Hollywood. And that is exactly, what they got. A film for the masses, satisfying mostly everyone who sees it on a basic level. Nothing extraordinary, maybe above average.
The plot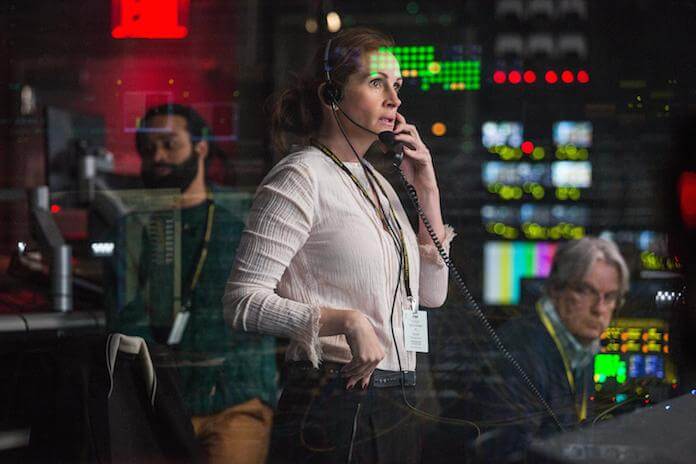 George Cloony plays Lee Gates, a shameless cable news host, who promotes himself and stock tips with as cheap as he can get. His show is characterised by Hip-Hop dancers and goofy effects, wild costumes and an entertainment factor. He does not proof, nor care about the stock tips he is giving.
The company Ibis Clear Capital was expected to increase their worth. So Lee Gates recommends his audience to buy shares, which turned out to be a big mistake. Kyle Budwell (Jack O'Connell) followed his advice and lost all the money he got. Being disappointed and angry on Lee he sneaks himself into the TV studio and takes him as a hostage. He demands a live broadcast of his desperate act, otherwise he would pull the trigger or blow the bomb hanging around Lee's neck.
Kyle does not want revenge though – he wants the truth. Why did Ibis Clear Capital loose money? Well, no one, including Lee himself, can due to vague terms of the investment world answer this question. So there is something to investigate. Now everyone tries to find out the real reasons why this big company lost 800 million dollars…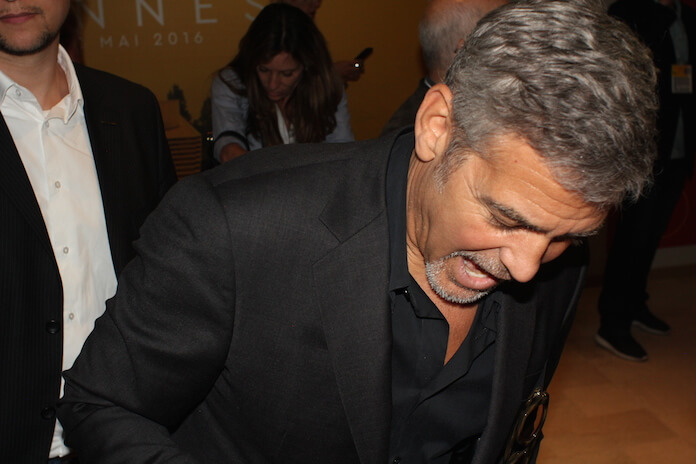 More than just a blockbuster
Kyle represents the masses, who are fed up with misleading explanations of investment firms. When share prices out of a sudden fall tremendously, nobody can comprehend why. As a normal guy who just wants to increase his wealth, you actually don't get any answers whatsoever.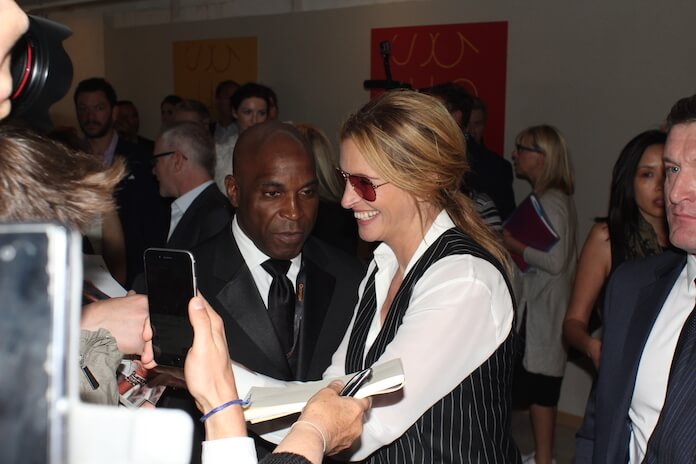 In a bigger picture the movie may questions capitalism and the way media plays with its audience. Especially in the beginning certain critics can be interpreted by those looking for those. Right approach, though too superficial. We've seen movies critiquing our system before and if you want to beat those, you have got to think about something new.
A great film for a saturday night. It's a little gripping and it gets you thinking about the investment world. On top of that, you will laugh more than you think. Sudden jokes and punchlines lift up, though sometimes also interrupt, the hostage thriller.