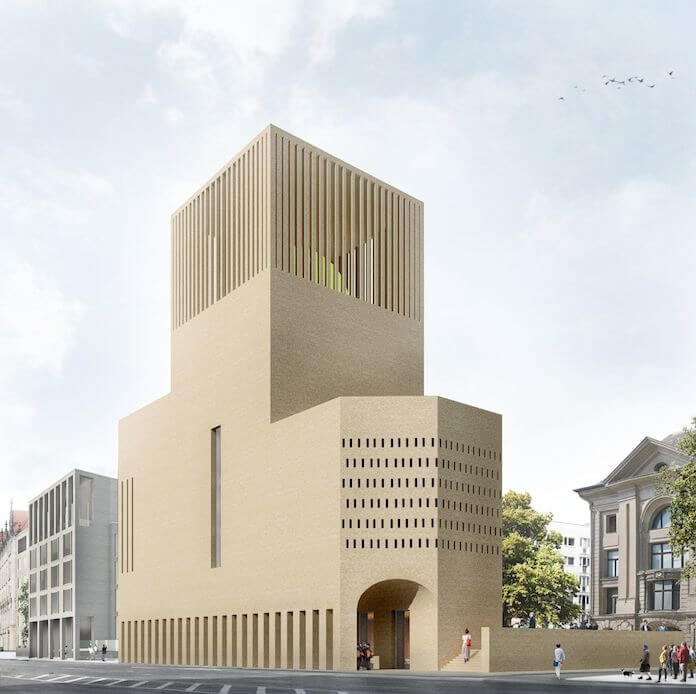 Three religions, one House
House of One: What do a rabbi, a priest and an imam do together in one house in Berlin? Something special evolves in our capital that is unique in the whole world. The three most major religions of our world-society create a common space, open for everyone. Here, Muslims, Jews and Christians are all welcome to pray and connect – to just be together.
Berlin seems to be the perfect fit for this intercultural and multireligious project.
For Jews, Berlin is a place full of dark memories. Jewish people tried to rebuild their heritage ever since after WWII. A large portion of the Jewish history was destroyed forever.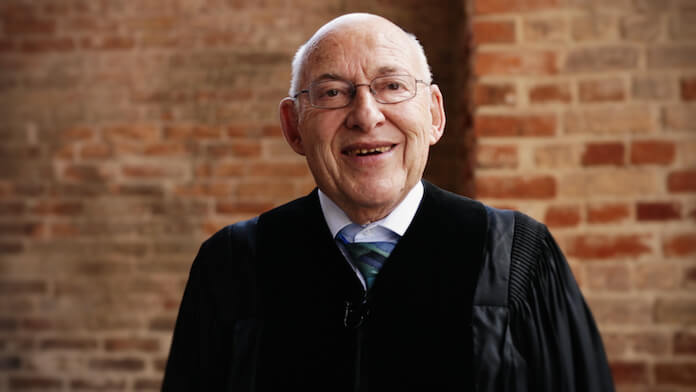 The Christian community in Berlin is happy to offer a part of their history to create something new. The House of One will be built on the fundament of the city's oldest church at Petriplatz in Berlin.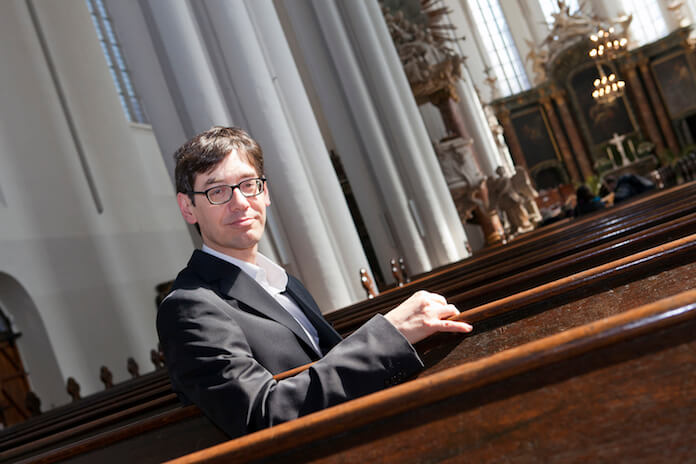 The Islam sees a chance to increase awareness and acceptance of the Islamic community. So many Muslims call Germany their home country already and feel the desire to engage in an open dialogue with other religions.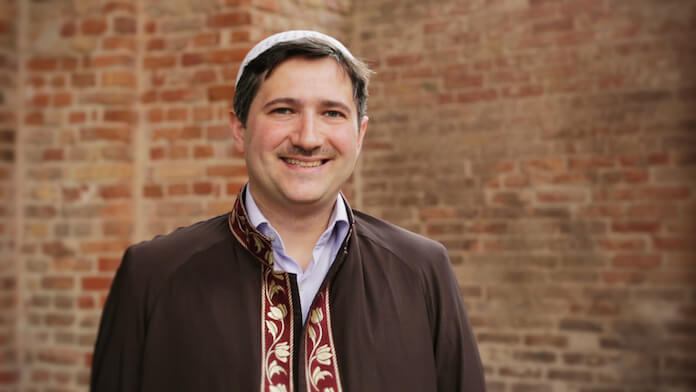 All together in The House of One
Since 2010 all three religions are working together in order to make all this happen. There will be a shared entrance and common area in the building, leading to separate parts: the synagogue, the church, and the mosque. All in one house.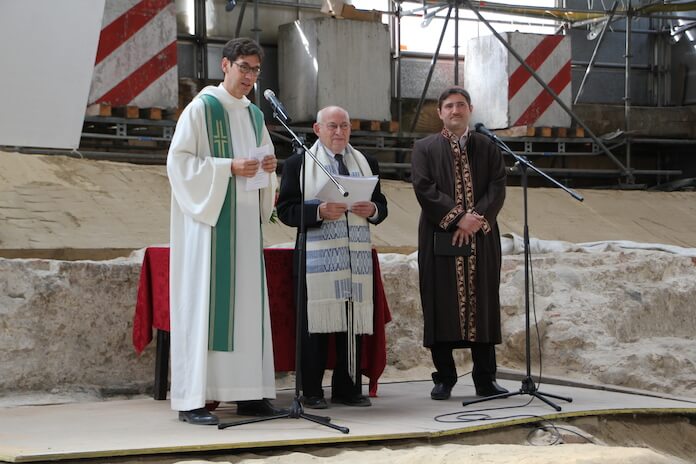 All religions will be granted a great degree of freedom to express themselves in their own way. As long as everyone respects each other in a nonviolent way, there are almost no borders. The architects from Kühn Malvezzi won the international competition with their idea of "equality, but not egality."
Fadia Otte and "Safe World Peace"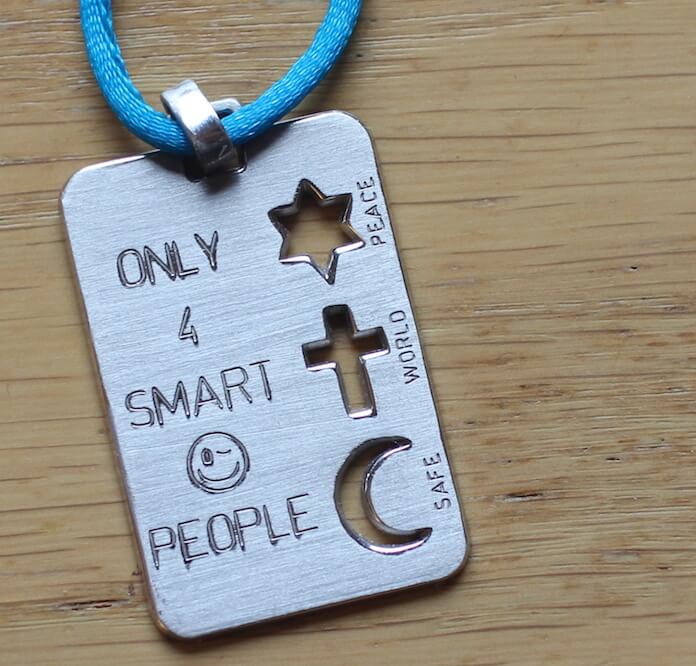 Fadia Otte supports the House of One in Berlin. She is the creator of 'Safe World Peace' that not only resonates with the current geopolitical situation, but also with the strong message of The House of One.
"Safe World Peace" is a collection that shows the religious symbols of our major world religions: Islam, Christianity and Jewry. Usually, you see them conflicting with each other – here all symbols are shown together in peace and worn with pride.
Fadia Otte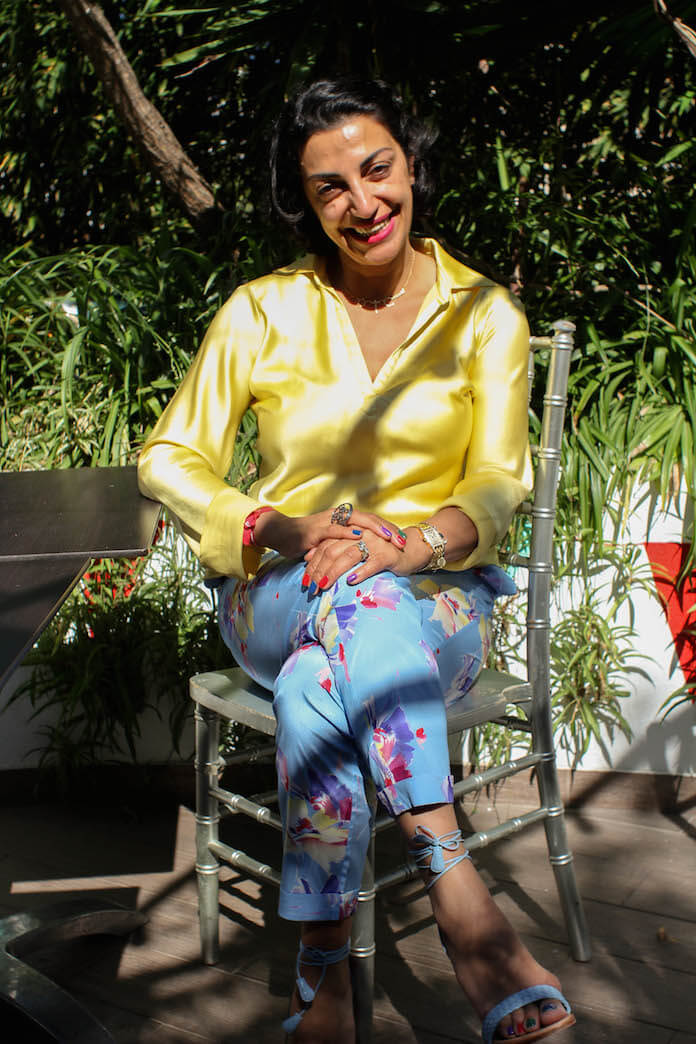 Fadia Otte hopes for a peaceful world. Her story is as inspiring as touching and motivates everyone around her to support her mission.
Fadia was born in 1968 in Beirut, Lebanon. When she turned seven years old, the civil war started and daily life was then shaped by violence and terrorist attacks.
At that time, public services and schools were closed. Everyone was encouraged to stay home to remain safe. At some point, her school was reopened and Fadia couldn't wait to see her classmates and best friends again.
But something has changed. She shouldn't find them and asked the teachers for help. They explained that from now on, only Christians will be allowed to attend classes in this school. Fadia best friends are not Christian: Fatima is Muslim and David Jewish. Usually, they were all sitting next to each other, playing together, regardless one's religious background. Fadia didn't even know what religion she belonged to.
As a child this confusion soon began to make sense: religion means war. Fadia was living until her 21st birthday in isolation among Christians. Muslims and Jews were the enemy and should be avoided by all means. This year, her brother was killed in a bomb attack.
Her parents were shocked and sent their last child to Paris. With lots of hope for a better life, a new journey began. But in Paris, she was confronted with an intercultural and multi-religious society that frightened her right from the beginning.
When loud fireworks coloured the sky, Fadia, as she was used to, went hiding under the stairs in her building. A Jewish man saw the young and anxious woman, and invited her to sabbath and thus, became one of Fadia's closest friends. Even Muslims from the supermarket at the corner were unexpectedly nice to her.
Fadia realised that she was told lies over lies. Religions can live together in peace – without war and without violence.
In 2005 Fadia Otte returned to her parents in Lebanon and from there, she witnessed the terrorist attacks in London that killed 53 civilians and injured 700. At this very moment, Fadia created her jewellery collection "Safe World Peace".
10 percent of all her earnings go to school projects and religious education of young children to ensure a tolerant and peaceful life in harmony.